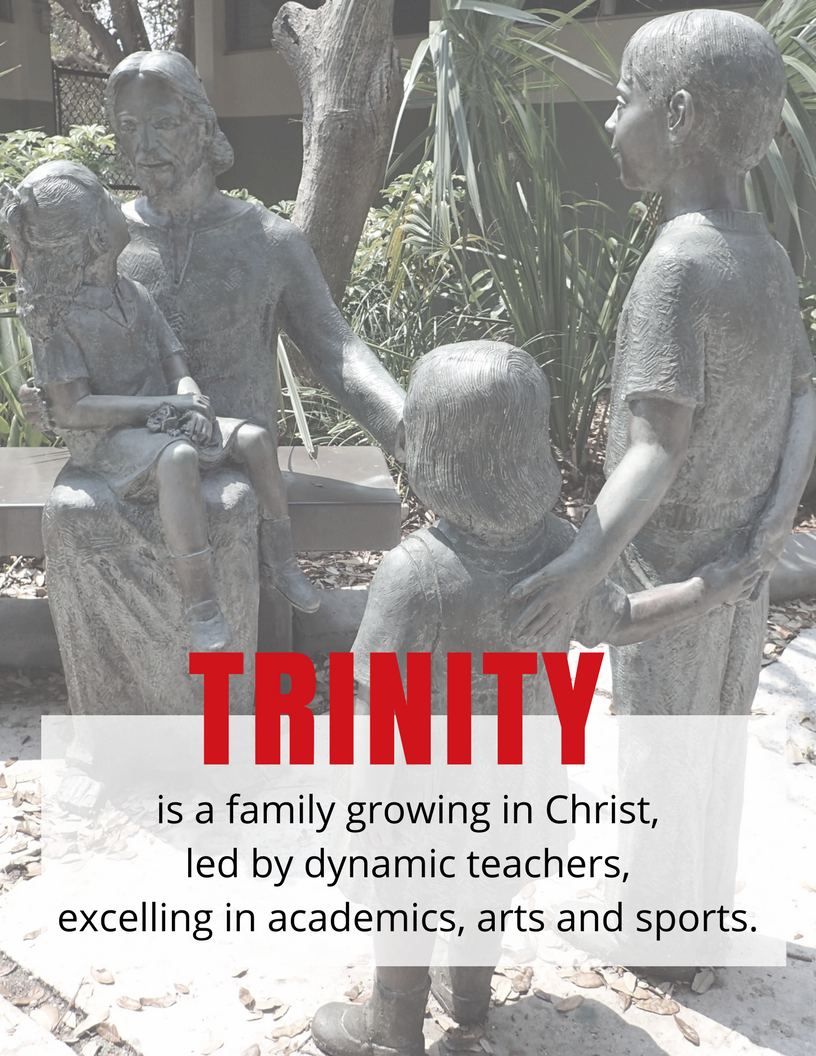 Family…
Trinity is comprised of individual and unique families that come together to form one cohesive family. Our students have a sense of belonging here and with their teachers and peers. Our school is a safe place for families to call home.  Our kids grow up in a safe environment to flourish and become young leaders. 
Growing in Christ…
Our students acquire and grow in their faith and understanding of Jesus their Savior through daily study of His word and weekly worship in Chapel.
Led by dynamic teachers…
Trinity teachers are the lifeblood of Trinity's mission and vision.  Our teachers work for student success and lead and guide them as they prepare them to be Christian contributors to their world.
Excelling in Academics…
Trinity students excel in the classroom in both comparison to national and local standards as well as in personal academic growth and success.
Excelling in Arts…
Trinity students  look beyond mathematics and literature to perform admirably in the arts, including including both visual and performing arts.
Excelling in Athletics…
Trinity students excel both in the classroom and on the field.  They compete to the best of their ability while maintaining sportsmanship and respect for both opponents and officials.